Working with the customer to find the right tire for your needs is our goal. High quality tires is essential for great performance on your vehicle. Tires come in all different sizes and treads and we would be happy to figure out which one best meets your need. Prices are an important factor when purchasing tires, you want to get the best tire for the best price. Tires are a major part of your vehicle so it is important that they are both properly installed and maintained. We are committed to ensuring the safety and comfort of your tires on your vehicle. Big T Tires carries all major brands of passenger and commerical tires including:
Cooper
Hankook
Yokohama
Goodyear
Falken
Kenda
Mastercraft

BF Goodrich
Michelin
Kumho
Continental
Kelly
Wild Country

Pro-Comp
Jetzon
General
Nexen
Milestar
GT Radial
Truck Recaps
Big T Tires carries a full line of commerical truck tires and recaps. Some caps carried include 19.5, 11R22.5, and 11R24.5. We offer multiple tread designs to cap your casing, as well a full line of valve stems and balancing beads. Please contact us for more details.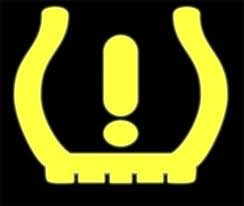 Tire Pressure Monitorning System (TPMS)
Vehicles manufactured since 2006 are equipped with an electronic system to monitor your tire pressure. This is known as the Tire Pressure Monitorning System (TPMS).
It is important to maintain proper tire inflation on your vehicle. The TPMS reports the tire pressure information of the vehicle to the driver either via a guage, a display or a warning light. Big T Tires can diagnosis, service and repair your TPMS system with our state of the art equipment. If you have any questions or concerns about your TPMS please contact us.

Nitrogen
With nitrogen, your tire pressures will remain more consistant, saving you a small amount in fuel and tire maintenance cost. It is also recommended that vehicles with Tire Pressure Monitoring Systems run nitrogen as it does not create as much moisture as compressed air. Our on-site nitrogen generator can inflate passenger tires and some small truck tires. If you have any questions concerning nitrogen please contact us.